Peace on Earth All Over Again
Redux Part 3
Resources
DVDs
To purchase a DVD of this sermon please visit our online shopping cart. Proceeds go to support the New Perceptions media ministry.
Buy DVD Online
Buy series
Speaker
Dwight K. Nelson
Since 1983, Dwight Nelson has served as lead pastor of the Pioneer Memorial Church on the campus of Andrews University. He preaches on the "New Perceptions" telecast, teaches at the theological seminary and has written some books, including The Chosen. He and his wife, Karen, are blessed with two married children and 2 granddaughters.
Offering
Saturday, December 25, 2021
OPENING MUSIC
"The Holy Boy (A Carol of Nativity)" • John Ireland
Organ: Kenneth Logan, Minister of Music
CHRISTMAS WELCOME
CHRISTMAS CALL
PASTOR: "Break forth, O beauteous heavenly light, to herald our salvation;"
PEOPLE: "He stoops to earth—the God of might, our hope and expectation."
PASTOR: "He comes in human flesh to dwell, our God with us, Immanuel,"
PEOPLE: "The light of darkness breaking, our fallen race befriending."
PASTOR: "O come, let us adore Him, Christ the Lord."
PEOPLE: Amen.
CHRISTMAS CAROLS:"BORN TO SAVE"
"Good Christians, Now Rejoice" • "Now Is Born the Divine Christ Child" • "O Little Town of Bethlehem" • "Angels from the Realms of Glory"
Leanne Miller, soprano; Byron Graves, clarinet, Kenneth Logan, organ
CHRISTMAS FAMILY PRAYER
Rhonda, Aron, and Stella Tomenko
Sonia Badenas and Marco Sciarabba*
CHRISTMAS BAPTISM*
Do Hyun (Paul) Cho with Hong Pal Ha
CHRISTMAS CAROL
"Away in a Manger"
CHILDREN'S CHRISTMAS STORY
Dwight K. Nelson, Lead Pastor
CHRISTMAS READING
Pavel and Sam Tomenko • Davide Sciarabba*
Luke 2:1-7 NKJV
"And it came to pass in those days that a decree went out from Caesar Augustus that all the world should be registered. This census first took place while Quirinius was governing Syria. So all went to be registered, everyone to his own city. Joseph also went up from Galilee, out of the city of Nazareth, into Judea, to the city of David, which is called Bethlehem, because he was of the house and lineage of David, to be registered with Mary, his betrothed wife, who was with child. So it was, that while they were there, the days were completed for her to be delivered. And she brought forth her firstborn Son, and wrapped Him in swaddling cloths, and laid Him in a manger, because there was no room for them in the inn."
CHRISTMAS MUSIC
"What Child Is This?" • Kenneth Logan
Betania Cañas, flute; Kenneth Logan, organ
CHRISTMAS HOMILY
"Peace on Earth All Over Again—Redux 3"
Dwight K. Nelson, Lead Pastor
CHRISTMAS COMMITMENT
"Of the Father's Love Begotten" • anon. melody
Elizabeth Wilson, mezzo-soprano
CHRISTMAS BLESSING
CLOSING MUSIC
"IN DULCI JUBILO" ("In Sweet Jubilation")Johann Sebastian Bach
Organ: Kenneth Logan, Minister of Music
*Indicates 11:45 AM Service
Ruth Murdoch Elementary School Cleaning-Bee
Join us as we beautify our building and grounds for the beginning of the new school year.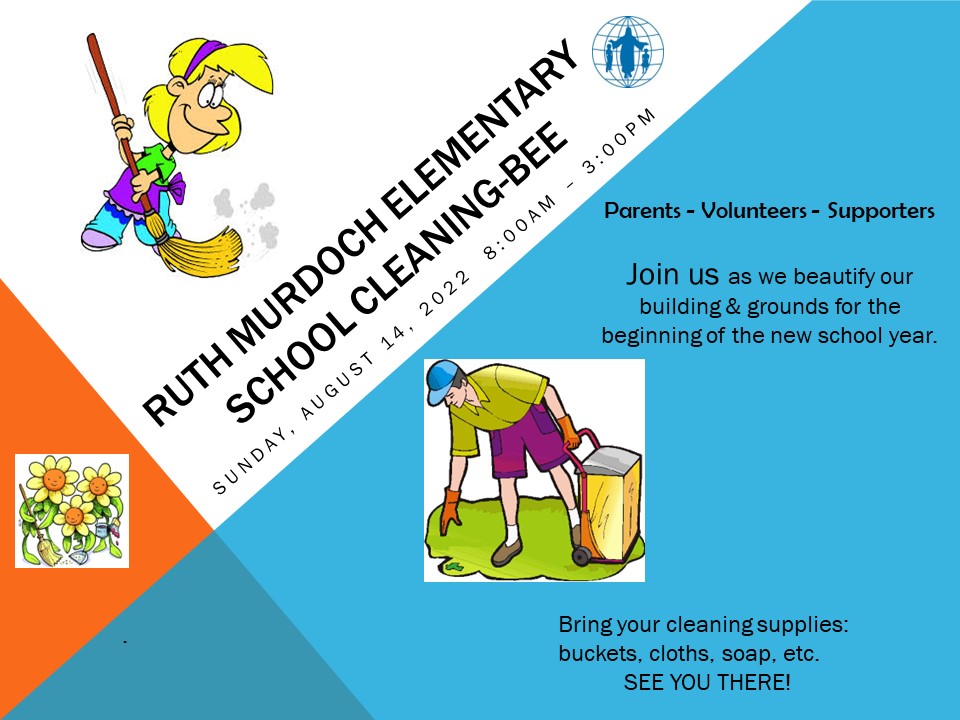 Love in the Move Opportunity
Berrien County Department of Health and Human Services Director, Emersond Jean-Baptiste, has a challenge to every church in Berrien County to find ways to be a cornerstone in impacting the lives of children and families. There are 60 foster homes in
our county and over 200 kids in foster care. This is a great opportunity to make a "Love on the Move" difference in the life of a child. Reach out to me and together with Emersond we can discuss ways to do exactly that. For more information contact Carol Jordan at godshands4kids@gmail.com.
Homebound Ministry Reaching Out
Pioneer's Homebound Ministry is looking for names and contact information of people who are homebound and in need of some personalized attention. Text your information to 262-825-3632.
Church Access for Attendees with Physical Challenges
Pioneer is pleased to announce that transportation will be provided for Sabbath services for attendees with physical challenges who would have trouble in negotiating stairs.
Pioneer Traffic and Deacon teams will transport attendees by golf carts from the canopy entrance to the doors at the east entrance (JN Andrews statue). At the end of the service, attendees will be invited to return to the door and alert a greeter to contact the cart that will transport them to their cars.
If you would like to be picked up from your car at the start of the service instead of at the canopy entrance, please call the church office on (269) 471-3133 by Friday at 10:00 AM and supply the following information:
Name(s) of attendees
Service attending
Make, model, and color of car
Estimated time of arrival
We hope that this interim measure will be a helpful blessing to you.
Ministry Design Project Submission
Ministry and Grow Group Leaders: We are here to help you create appealing materials both digital and in print in order to familiarize people with your ministry or upcoming event. Because we support many ministries, kindly provide us with at least 10 design days from the time we receive your project details to completion. Additional time may be needed for printing and shipping when applicable. Submit your project online today at pmchurch.org/design/submit. -Pioneer Media Ministry
Pages